There are a possibility of Raw shortage for ep 31. We are trying our best to find our way of Raw... If anyone can provide the raw that are 480P or above, it'll be great that if you can share. :)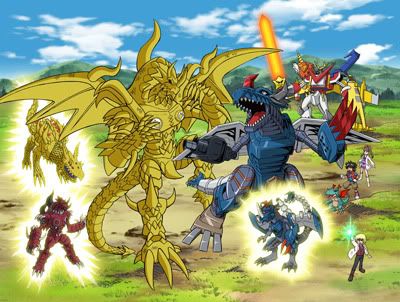 ドラゴンランドで新たな戦いがはじまる!
現実世界からデジタルワールドにもどったタイキ。だが、デジタルワールドはバグラ軍に支配され、まったく別の世界にかわっていた。七つの王国にわかれ、デスジェネラルとよばれる七将軍が、それぞれの国を支配している。
Brand New Battle in Dragon Land has started!
Taiki comes back to Digital World from the Real World. However, they realize that Digital World is ruled under Bagra Army, and becomes a completely different word. It's divided into Seven Kingdoms, and every Kingdoms are individually ruled under Seven Generals who call themselves: "Death Generals".
Next month:
Chou-Shinka(Superior Evolution)!! Brand new Battle.