It's seems like because it's the 15th Anniversary of Digimon this year, they just love the "Xros Over" now eh?
Also last month's manga chapter was divided into 2 chapters, and conclude the manga the same time with the anime.
info 2ch & elfen
The true form of Quartzmon: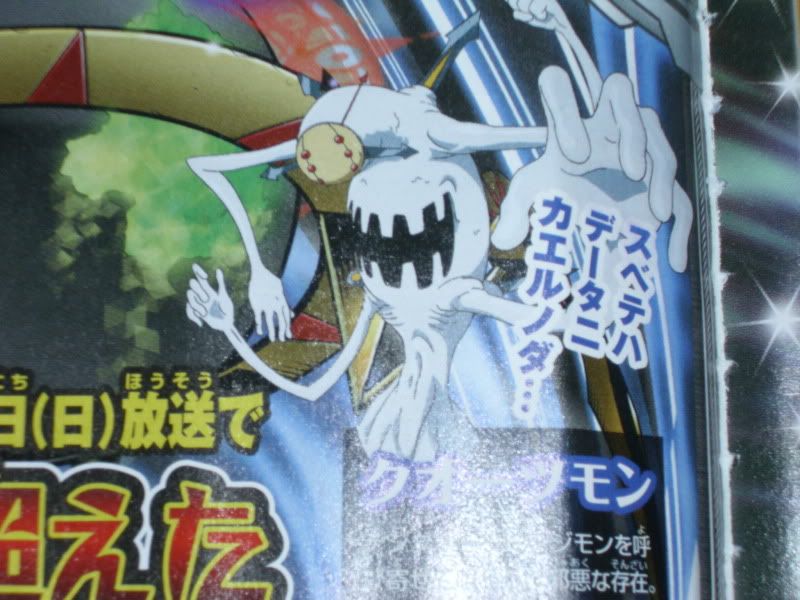 Legend Tamers: Taichi, Sora, Omegamon are joining the game, Dorumon too?
Volume 4 is on sale May 2nd.
Manga #21: Xros Songs: To all the teens who are chasing after their dreams
I haven't read the manga, but from the screencap and also the info that was provided beside the screencaps, it looks excited, and a great ending.
(I don't think the images are in order...)
This chapter has the lyrics "Never Give up" and conclude with "Butter-fly" play through the story.
If this makes into an anime, it'll be amazing.
I can tell, I will cry if this makes into an anime.