P-bandai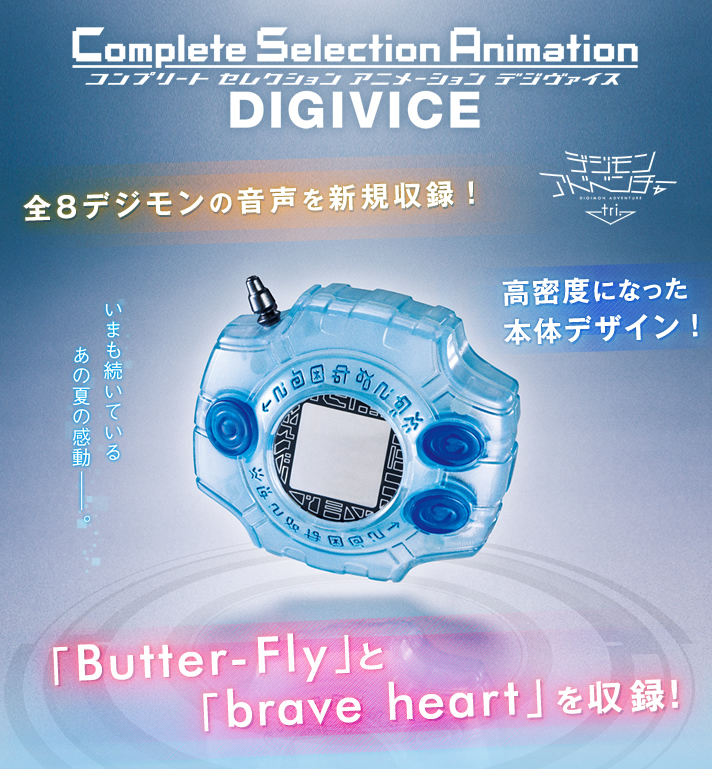 Price: 7020yen
Pre-order starts: July 31 2015 11:00
Release Date: December 2015
Includes all 8 Digimon voices, Butter-Fly and Brave heart.

Point 1: Special Promotion Video
The PV will release on DAFes' Eve event first, then will release to public on
Youtube
after Japanese time 16:00.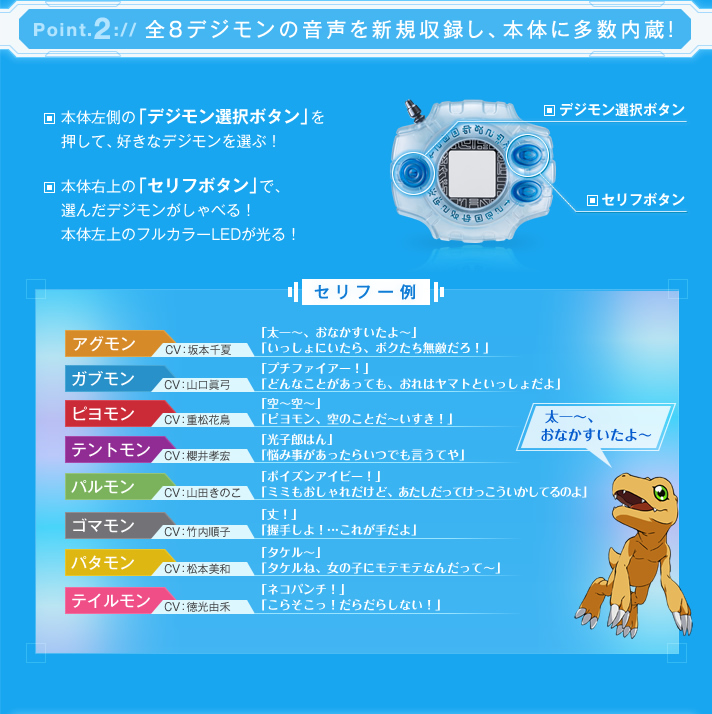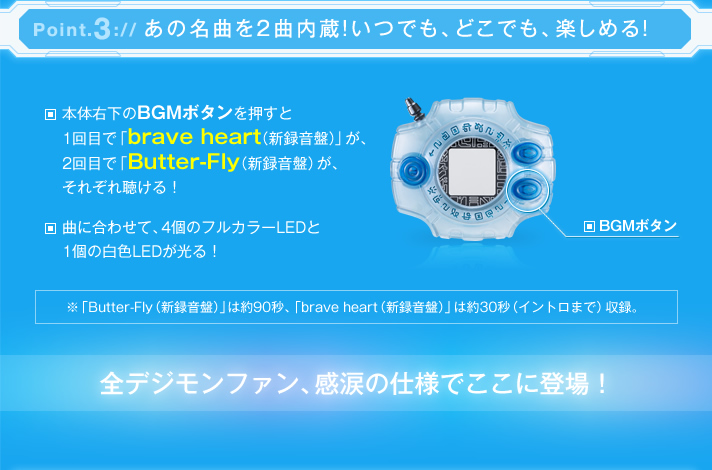 Brave Heart and Butter-Fly tri. version will also be included in the Digivice.
Evolution BGMs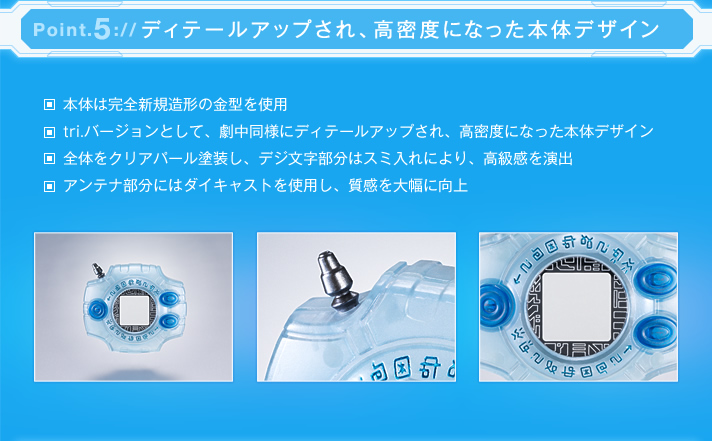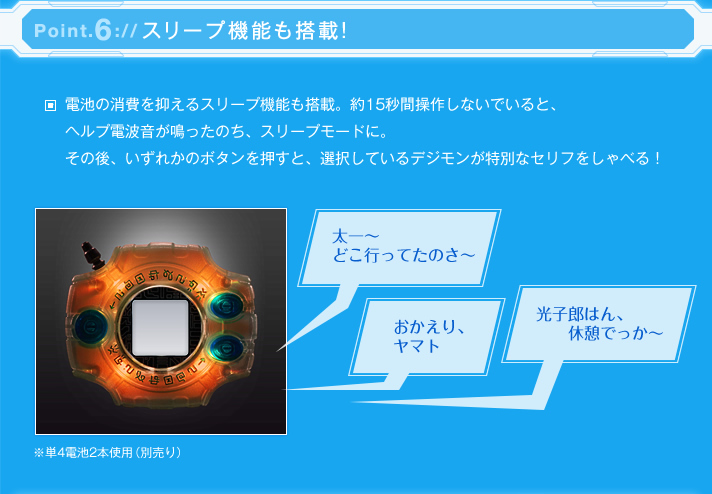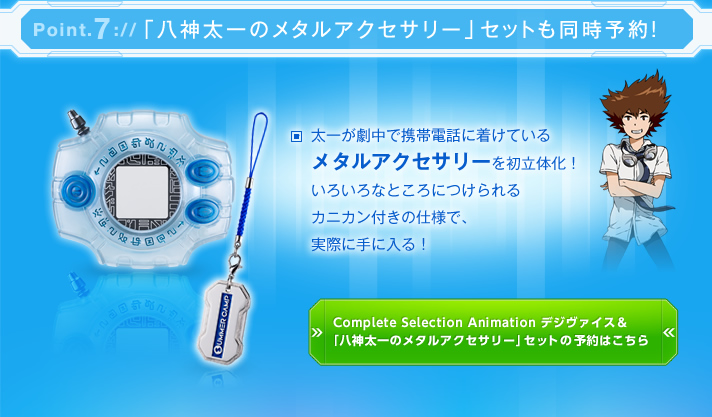 Digivice CSA & Taichi's Accessory
Pre-order
, 8100yen in total.