Feel free to check back this post on the blog, as we'll keep you update with the newest info and images in Digimon adventure Festival.
Updated:
Digimon Adventure Tri BD/DVD info:
As Chapter one of the movie: "Reunion" to be release on November 21st (The movie will be playing in 10 different movie theaters across Japan for 3 weeks.)
,its Bluray, and DVD will release on December 18th.
Bluray will be 8000 Yen, and DVD will be 7000 Yen.
Tri First run bonus: Transparent Sleeve and Digipak drawn by Uki Atsuya, small movie pamphlet, liner notes, chapter 1 trailer.
The first chapter is confirmed to be 80 minutes long.
Limited BD will also be on sale in theater and the movie will be available on iTunes (Japanese only possibly)
In additional to that, Digimon Adventure 02 Bluray box will release on March 2nd, 2016.
Special edition: 59800 Yen, regular edition: 52800 Yen.
DA02 first run bonus: Jogress Phone case, design booklet(150 pages), original cloth poster(2, DA and DA02), transparent art box, 2 Digistack cases, special booklet, picture level.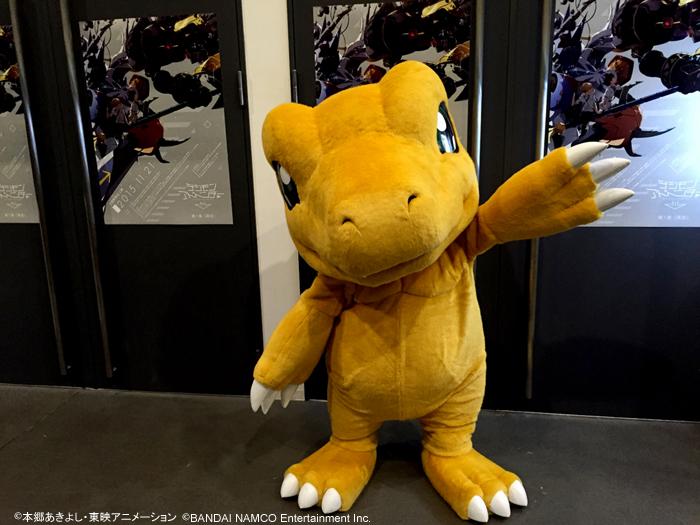 Cute Agumon as usual, and the pv of the new games Linkz and Next Order will be revealed as well!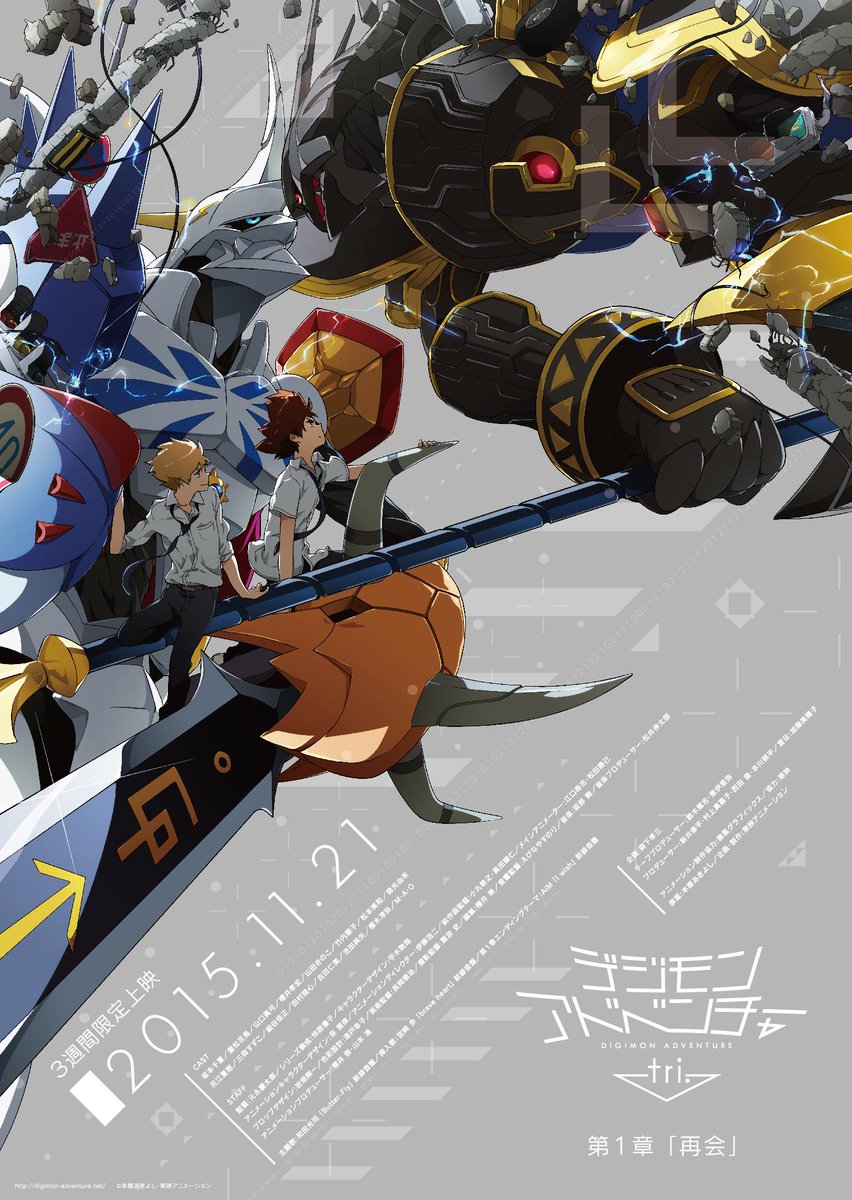 We can see another poster for tri!!
Besides Digivices from Anime, there is also Digimon Adventure and Pendulum! Does it mean that a remake will come out too??!