Images credited to Tsurugi_
New GOODS
@kimi_463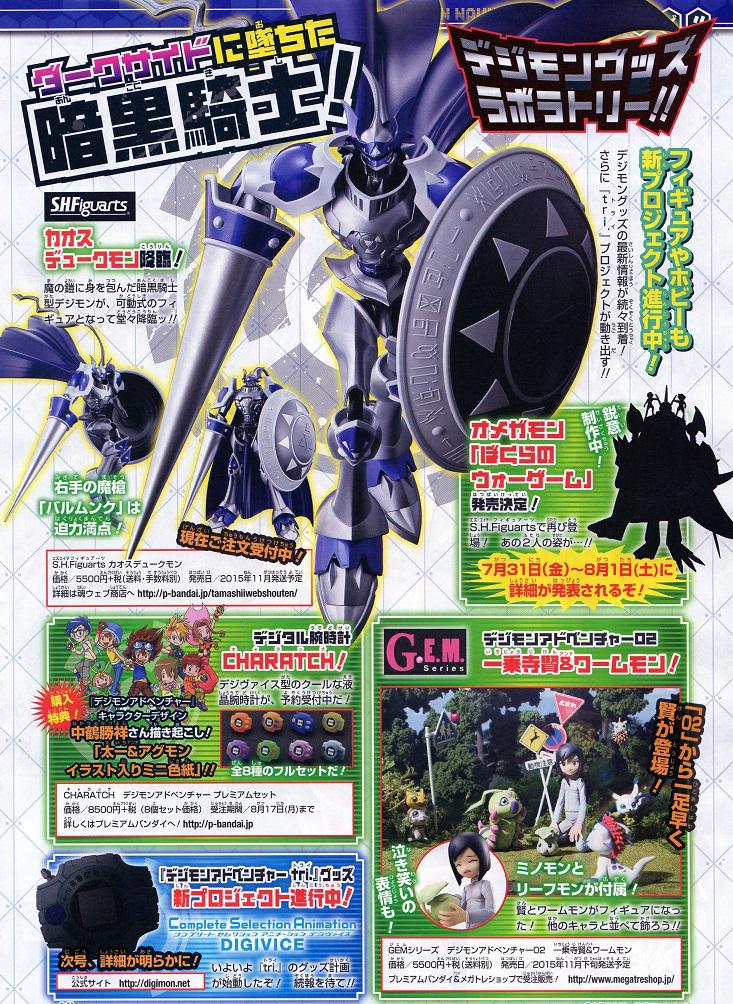 New Products:
Digimon Adventure tri. New Project -
Complete Selection Animation DIGIVICE
More info in the next VJump issue.
This probably is the Digivice for tri.
S.H.F.
Omegamon "Our War Game" Version
More info will be updated from July 31st to August 1st
This is the Omegamon from the movie Our War Game, Taichi and Yamato are standing on it.
More photos of Ken and Wormon were posted by the
Megahobby blog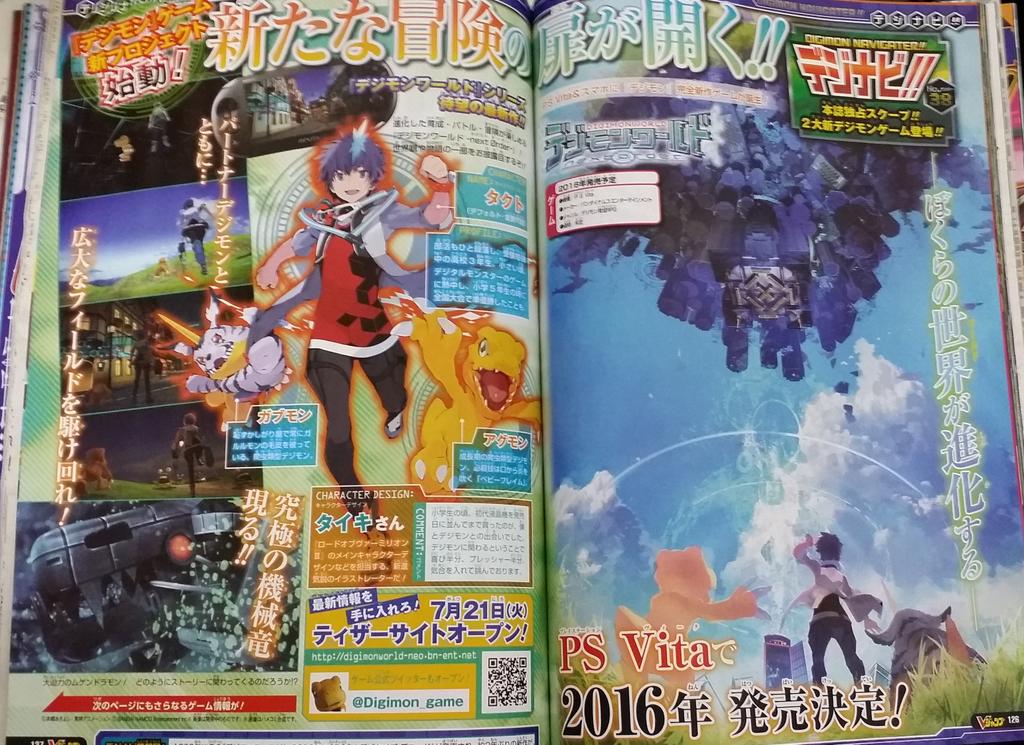 PSVita Game Digimon World Next Order
iOS/Android Game Digimon Linkz