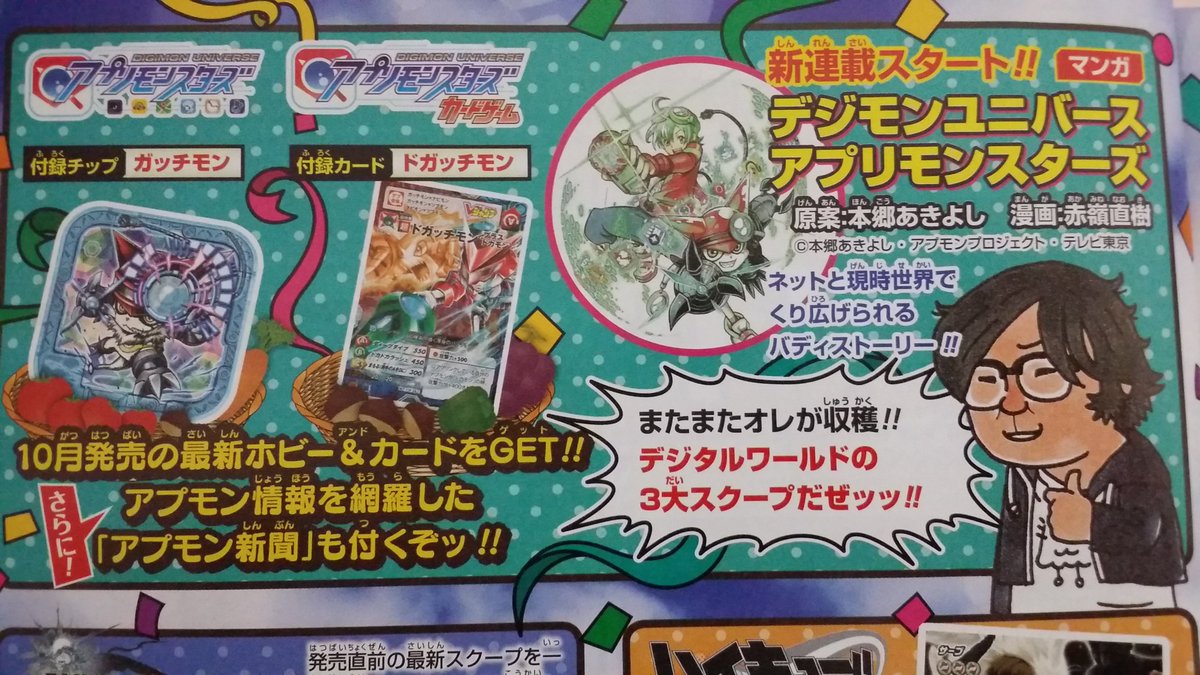 @kimi_463
VJump December Issue will give a Gatchmon chip and Dogatchmon card as purchasing bonuses. Appmon manga by Akamine Naoki will begin next month as well.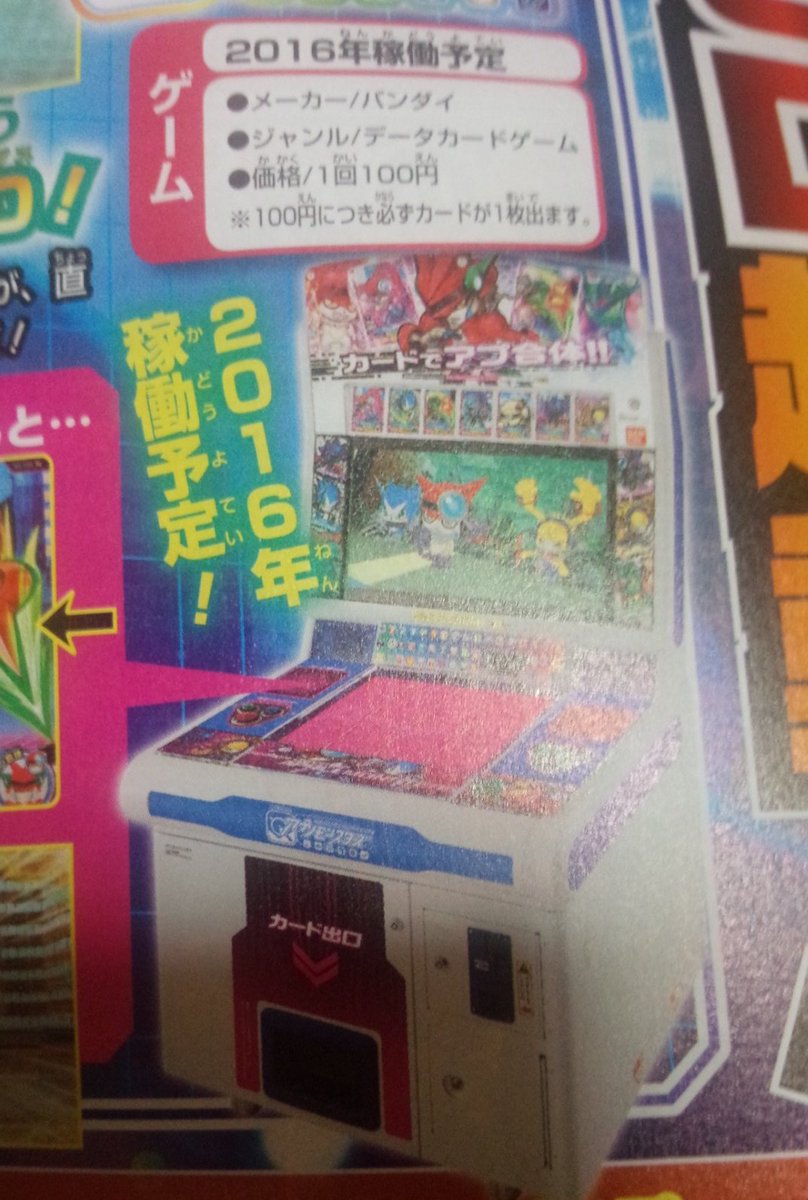 @Ryuichi_NTD
A picture of the Appmon data card game that will release this year.
@digicrus_rat
The advent of Taitamon in Digimon Linkz
And seems like HiAndromon will soon be coming to Linkz as well.
The male/female protagonists of Appmon 3DS game have been revealed, they are Grade 8 students in ヒフミヶ丘(Hihumigaoka?) Junior High School.
Their Party Appmon is Onmon.
Appmon Cyber Arena will be available for free download on Sept 21.